Want To Rent Top Best Selling Cars In GCC? Then Download SelfDrive App Now.
Featured 316 412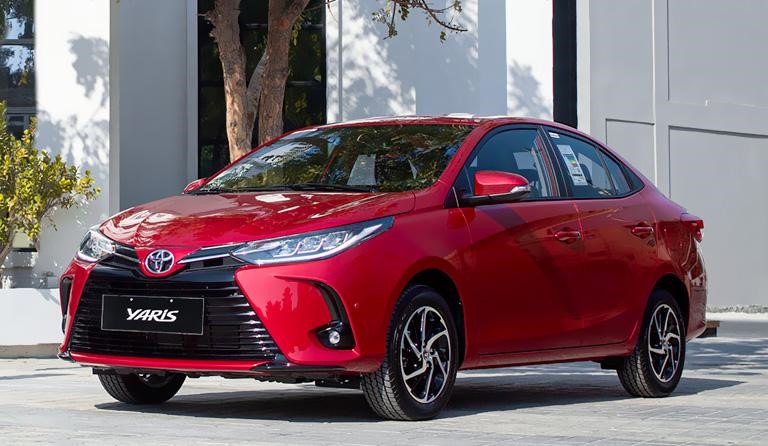 The automobile industry crashed after the outbreak of Covid-19 and finally, in 2022 it is returning to its normalcy post-pandemic. Ever wondered what makes a car feature on the bestseller of the year list. Continue reading to know what are the best selling cars of the year and how they are evaluated. And where to rent the best selling cars than spending a huge fortune on owning them. To sustain the position in the top ten best selling lists is hard, especially in the automobile category. Some brand models effortlessly manage to sit tight in the top 10 positions. A survey named Focustomove was released containing the best selling cars in GCC and was conducted keeping in mind the humid weather conditions of the GCC countries. The cars that are listed below are compatible to drive steadily in GCC.
How A Car Is Evaluated As A Best Seller?
A car undergoes several evaluations before getting declared the best selling car of the year. It gets evaluated as per its progression, production, pricing and practicality.
To be titled a bestseller car, the car must be able to upgrade with the latest advanced innovative technologies. Talking about the progression, the manufacturing company should be able to deliver the mass production of the product. Toyota, Honda and Nissan,the Japanese trio are great examples to rule the market with their ability for mass production.
The pricing of the car also plays a vital part in making a car the best seller of the year. Mostly the best seller cars are dominated by affordable family cars. If a car is highly reliable, fuel-efficient and at a reasonable price then car buyers will dwell to buy the model. Also, the best seller's car should meet practicality with advanced technology. All these qualities make a car the best seller of the year.
Brands And Models That Topped The List
After going through multiple evaluations, car brands that are listed in the bestseller list are Toyota, Hyundai and Nissan. The models that topped the list of top ten best selling cars in GCC as per source Focustomove are Toyota Camry, Toyota Yaris, Toyota Land Cruiser and Toyota Hilux.
The brand Nissan got two of its models on the top list Nissan Sunny and Nissan Patrol. Hyundai brands like Hyundai Elantra and Hyundai Accent also made their way to the top 10 best selling list. Selfdrive offers you the experience of driving the best-selling and brand new cars direct from dealerships in the Middle East. Download the Selfdrive app and get your hands on these models
Why Renting The Best Seller Car Is Better Than Buying?
With the change of time young minds started realizing that owning a car is not an asset but a liability. When looking for an alternative option, renting a self-drive car is more accessible than owning a car. This raised the growth of car rental businesses.
Renting a car is more beneficial in many ways than owning one from getting rid of monthly expenses to annual depreciation. Whereas renting doesnt burden you with these excess expenses the servicing, maintenance, basic insurance everything is taken care of by the rental company. So, save up on your costs by renting a car from Selfdrive and top that with the best rates on car rentals as well.
Buying the best seller car can cost you much more than renting the best seller car from Selfdrive. Renting a car from Selfdrive will cost you an affordable fee but owning a car will cost you a huge fortune which has additional expenses involved like down payment, EMIs, maintenance and annual depreciation. Whereas, car rental agreements are more flexible than many of those loan payments.
If you are an occasional user then buying a car won't make sense because letting the car park idle for a long time will cost more annual depreciation than actually using it. One more exciting advantage of renting a car is getting hands-on varieties on best-selling cars by switching the car and model of your choice whenever you desire. Whereas, owning a car is like driving the same car model for many years.
Bestseller Brands SelfDrive Has To Offer You
Toyota
Toyota is well known for producing high quality and high valued vehicles like vans, trucks and cars. The unique quality of Toyota made its three models conquer a place on the bestseller list. The top 3 best selling cars in Toyota are the Toyota Camry, Toyota Yaris and Toyota Land Cruiser.
Toyota cars not only captured the best seller place but also rules the Middle East roads. SelfDrive offers its customers the best selling models of Toyota for rent. The qualities of Toyota cars that made them achieve the title of best-selling cars are the retained value, durability, advanced technology and safety.
Nissan
Nissan has always been known as a brand that aims for cutting edges when it comes to automobile styling. Doesn't matter which model you are interested in, most of the cars are designed to be fuel-efficient, have modern looks and advanced technology.
Nissan is best known for producing safe and fuel economy vehicles and satisfied customers. Nissan Sunny and Nissan Patrol captured the top bestseller positions in GCC. With all these features there is no doubt of Nissan being featured in the top bestsellers list. Nissan Sunny and Nissan Patrol captured the top bestseller positions.
Hyundai
The most prominent car brand Hyundai's Accent got placed in the top bestseller cars. Hyundai's major priority when manufacturing a car is the safety of the passengers. Hyundai cars have lots of features compared to other cars. During manufacturing, power parts are used like it has powerful engine ranges and Hyundai keeps upgrading their car with advanced technologies whenever needed.
Car Rental With Selfdrive
With all the best seller cars for rent, Selfdrive also offers its customers brand new "0" KM cars for rent direct from dealerships. Book the best selling cars from Selfdrive and experience the best features and advanced technologies.
Selfdrive also offers other brands and varieties of models to rent. Rent cars for a flexible rental duration like daily/weekly with "0" deposits, monthly subscription rentals and long term leases starting from 12 months to 36 months. Customers can opt for a car delivered to their doorstep option as well. Selfdrive offers all other additional services for your vehicle and convenience as well. Download the SelfDrive app, visit our website or give us a call to enjoy a smooth and seamless drive.
---